This post is proud to be part of: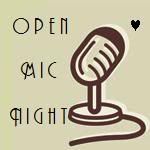 I'm sitting here tonight in my rainbow leg-warmers, eating Pop Rocks, listening to my NKOTB cassette tape and contemplating playing Twister. I'm getting ready to put on my leotard, work out to some Jane Fonda, bedazzle my pretty pink Caboodle, and then when it's all done... I'll lay down on my daybed with the satin pink ruffled bedspread and read some Judy Blume. Since my hair will get flat from laying around, I'll have to pull out my comb, tease my hair and spray it with Aquanet, only after applying Sun-In for that beachy look. After that, I'll break out my breakdance moves, while listening to my pink boombox and drinking some Tang. How enjoyable it is being in my 80s/90s timewarp!
I was born in 1979. I was a child of the 80s and early 90s. I enjoyed my scrunchies, my huge bangs, my tight-rolled jeans, my music (ie, Poison's Unskinny Bop, Def Leppard's Hysteria cassette, ALL of Debbie Gibson's music, C+C Music Factory, Tiffany's I Think We're Alone Now, Cyndi Lauper's True Colors and Girls Just Wanna Have Fun, New Kids on the Block's Hangin' Tough and Please Don't Go Girl and MANY more). I also enjoyed my Lik-Em-Aid and Hubba Bubba... and who could forget nose candy... LOL... just kidding... I never went there... well, kinda...
Alright, so all joking aside, I think it's quite fun being a material girl in a material world. I DO miss my pink Caboodle with the multi-trays, all ready for my headbands, blue eyeshadow and Love's Baby Soft. The Easter bunny brought me Baby Soft for Easter this year, and you know what? I still love it! My friend Kara has also offered me her 90s Caboodle, which I plan to immediately bedazzle and fill with my crimper, my Swatch and my woven-thread friendship bracelets. All the while, I'll be watching The Breakfast Club and Pretty in Pink, wishing I looked like Molly Ringwald and hanging out with Duckie. Wow! I can't wait...
It's so funny looking back! Before tonight and my reminiscing with old friends, I had forgotten about so many of these things! I truly did work out to Jane Fonda & Richard Simmons... Mom was always stocked up on good VHS tapes!
I remember being outside in my jellies, toting around my Strawberry Shortcake doll with the HUGE head, with my boombox turned up so loud, screaming along to "We Built this City on Rock & Roll"... such good times!
I'd ride my bike to meet my friend Amy half-way, although she always wound up riding further than me! We'd watch Johnny and Baby dance over and over again, wishing we could hold on to those muscled biceps! Yum!
I also remember Amy & I laughing so hard at one of our sleepovers that I spit grape juice all over her bedroom! I didn't think miss Judy would EVER let me come back! Amy enjoyed staying at my house anyway because of the abundance of 'fun food'... I believe I remember Amy's Mom always making me drink the milk left in my cereal bowl, which I dreaded... I still don't do that. My kids do. I am SO becoming a true parent... do as I say, and not as I do.
I wonder how the kids of this decade will reminisce... in 15 years, will iPods and Laptops be a thing of the past? Will they laugh at the fact they used to listen to Katy Perry and Gavin DeGraw? Will they giggle uncontrollably about their low-ride jeans and their thongs sticking out above them for the whole world to see... (I laugh uncontrollably about that now)! Will they blush when they think about bikini waxes and having bars put in their ears, and the holes they have left behind.
I remember when it meant that a guy was gay if he had both ears pierced, and it was cool to wear bibs with one side unfastened. I just wonder if the kids of today will look back at this era and remember it as their 'Good Old Days'...
The world seems so much more complicated now that Bonnie Bell's Lip Smackers are no longer a must-have and we don't hear Tears for Fears on the radio anymore. It's a shame really... that bangle bracelets are no longer layered up our arms and Jazzercise is not the fitness group of choice.
Oh, to sit here and remember... it's such a nostalgic feeling... I feel like a young girl getting ready to watch Fraggle Rock with my Popple and my Pound Puppies. Maybe I'll Google Pogo Balls and Roller Racers and order some pre-owned goodness. If I do, I'll invite you all over! We can play with Teddy Ruxpin and call 867-5309 together. Good times ahead friends... good times...