This blog post is proud to be linked to: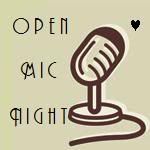 When I sit down to type a new blog entry, I often go with the feeling I am having at the moment. Yesterday's entry about the 80s and 90s was so much fun for me... and I have to admit, I'm extremely amused with the feedback I have received following that post! I love that there are so many people out there with crazy personalities, or lots of folks who at least appreciate the maniacs out there! We appreciate your appreciation! :0)
Tonight I find myself feeling extremely blessed. While my three young children are tucked into their beds, sleeping soundly without a care in the world, I sit here thinking about how incredibly fortunate we are to have 3 healthy, happy, very lively children.
When I pick up the newspaper and read an obituary for a child, I immediately get choked up. I can't stand to think of little ones hurting in any way... and the realization that children truly are hurting is overwhelmingly sad. I often have the urge to turn off TV shows if they pertain to children being abused, young ones with illness, babies dying, etc. But then I realize how these stories move me to hold my children tighter, tell them I love them even more, offer hugs and kisses when they're in the mood to snuggle, and play with them when they ask. Oh, how I would regret it if I ignored a request to spend time together, and later learned that it had been my last opportunity.
My heart goes out to parents and other family members and friends who have a terminally ill child, who have to worry every day whether their little one will need to go to the emergency room or worse. It breaks my heart. I want to protect both the child and the family from their hurt and heartache, and I know that isn't possible. While miracles do happen, small blessings do pass and leave behind those who love them. It is heart-wrenching for me to think about.
Grey's Anatomy inspired this post tonight. The little girl with terminal illness who drifted off to sleep forever in her daddy's arms brought instant tears to my eyes, and an instant throb to my heart. I cannot even imagine going through something so horrible. I cannot imagine letting one of my babies go... I just can't fathom it.
This episode of Grey's has reminded me to literally count my blessings, hold them close and to never, ever let myself forget how incredibly special they really are. For the smallest blessings leave the biggest impressions on our hearts.